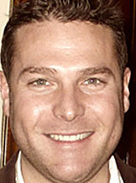 Excerpt from eMarketer's interview with Jesse Redniss;
eMarketer: USA Network launched its own social platform, Character Chatter, two years ago. How have brands gotten involved in that platform?
Redniss: The Character Chatter platform has become the central hub for real-time participation while our shows are on. It's an aggregation of real-time conversation from Facebook, Twitter, YouTube videos, Get Glue check-ins, Viggle check-ins; it continues to gain a lot of momentum and popularity. A lot of other networks are launching very similar community-building platforms. CBS just announced its CBS Connect platform, for example. We're trying to bring brand advertisers into the conversation. When the Ford Fusion, for example, is integrated into an episode of "White Collar," it's then easy for us to promote that positioning or brand integration in platforms like Character Chatter. When working with advertisers we take a "created with" approach. We don't want people to view something as an ad, we want people to view it as added content to their "White Collar" show experience.
(Tina) Redniss, and USA get it: marketing is moving from interuption to integration.  This requires marketers to understand stories and storytelling in order to facilitate the inclusion of the brand's story into the character's story.  Such a beautiful thing.
Read more at http://www.emarketer.com/Article.aspx?id=1009272&R=1009272#8QS8bx8Usg0LhRfi.99
See on www.emarketer.com