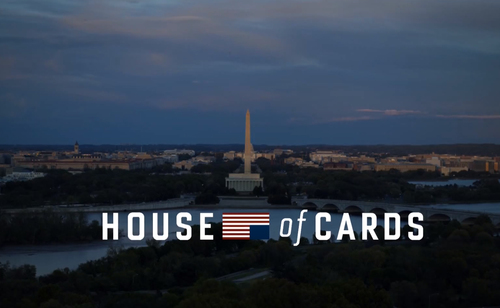 Dawn C. Cheimlewski  "Services like Netflix and Hulu let fans watch multiple episodes or even entire seasons of shows all at once, giving life to new series such as 'House of Cards.'
A couple of comments about this article:
1) We gotta find a better term than "binge viewing" to describe the phonomena of vwatching multiple hours of a single tv series.  We don't call it binge reading when we read a complete book during a single week-end, it's just reading.  And, as a life-long reader, I can testify to the fact that binge viewing provides the same satisfaction that was previously only received when reading: complete immersion in a story, a culture, a character or an event.  So, instead of binge viewing, let's call it "immersive viewing."
2) Immersive viewing is changing advertising.  Consumers who subscribe to a viewing service (Netflix) or buy a DVD series don't want to be interrupted by commercials.  An obvious fact, but important to highlight because commercials are one way in which the entertainment industry generates profit on this content.  No commercials, less profit – UNLESS, "commercials" simply become part of the content.
When advertising goes from interuption to integration everyone profits:
> the audience is exposed to commercially available products or services within the context of a story that they value
> the "advertiser" reaches their audience during periods of attentiveness and concentration
> the content producers are able to make a livelihood from creating beautiful stories. 
Immersive viewing is driving the adoption of integrated advertising, which will lay the foundation for t-commerce.  And, I think it will all be here faster than we expect. 
See on www.latimes.com