See on Scoop.it – transmedia marketing: storytelling for business, art and education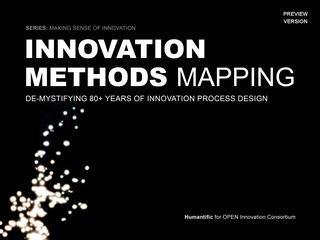 This is a preview version of the Innovation Methods Mapping Book. Copyright OPEN Innovation Consortium & Humantific. This book will soon be published.
Tina Stock's insight:
I have been a fan of triz for many years, so I'm excited to find an overview and analysis of multiple innovation techniques under a single umbrella. Definitely worth the time.
And – I gotta say – I LOVE the facility of this e-book. From a market-eer perspective, it has a coolness factor that is worthy of mention.
Hmmmmm – good content AND engaging delivery. Sounds like marketing nirvana to me.
Tina
See on issuu.com